Well I've made it back to Chaing Mai and am staying at Riders Corner. Im trying to keep a low profile and spend most of my days and nights working.
The sooner I finish up my current work project, the sooner i will go to China.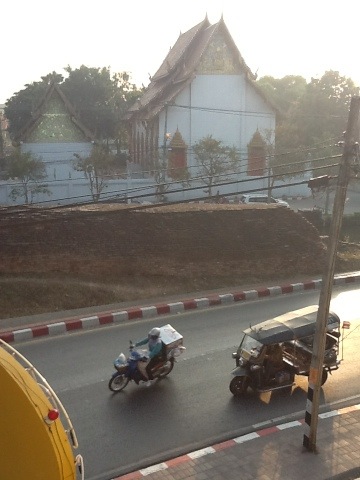 The view from my room.